Virginia's Gateway Region
Southeastern Virginia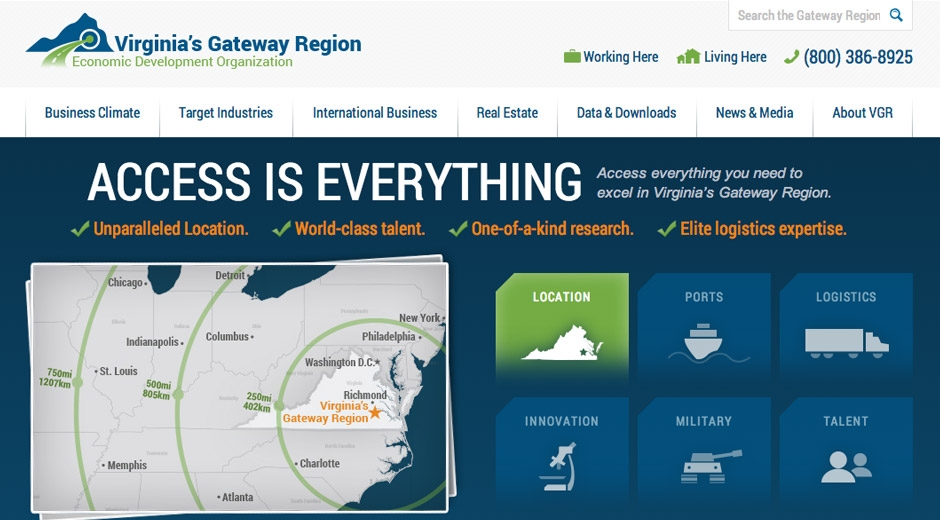 Virginia's Gateway Region homepage reinforces unique aspects of their location and proximity to transportation and labor.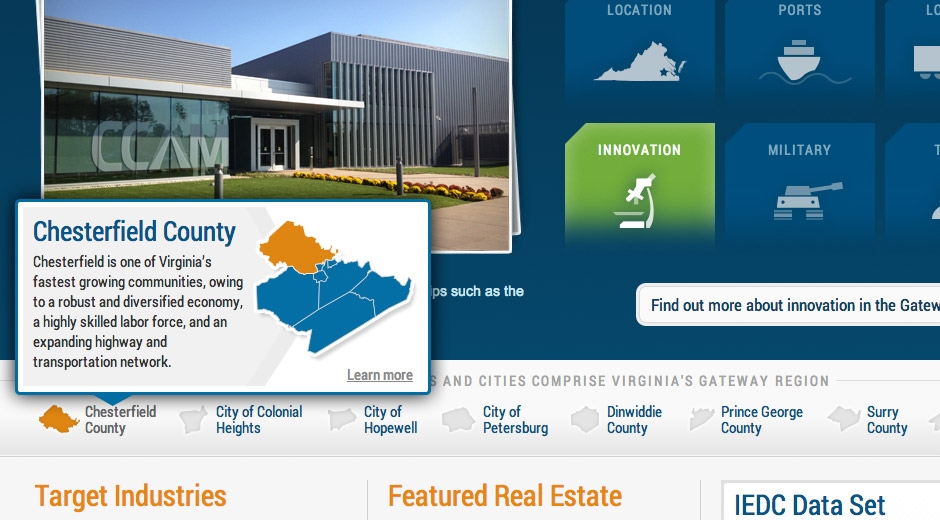 Visitors can easily find the counties and cities that make up the Gateway Region and get a description and map for each.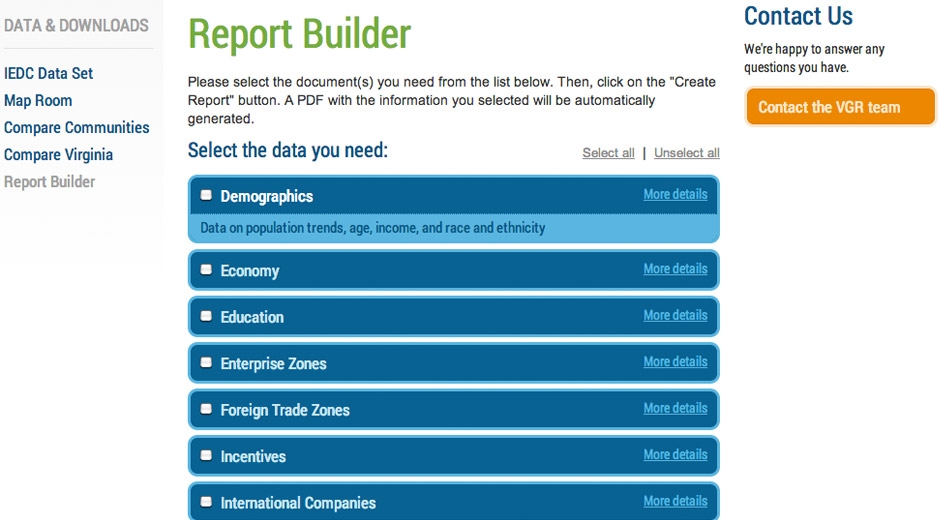 The Data & Downloads section lets visitors access a custom report builder, map room, comparison tools and more.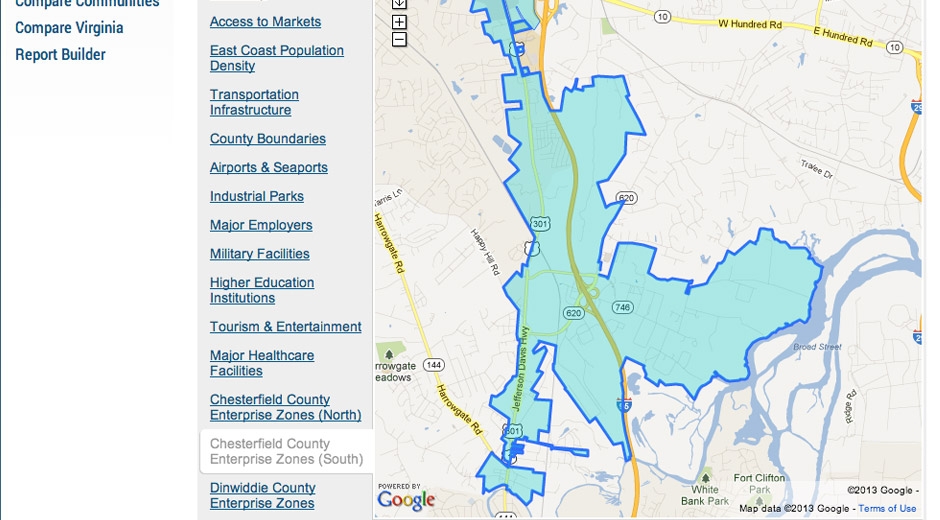 A map room features a combination of illustrated maps and Google maps for data visualization.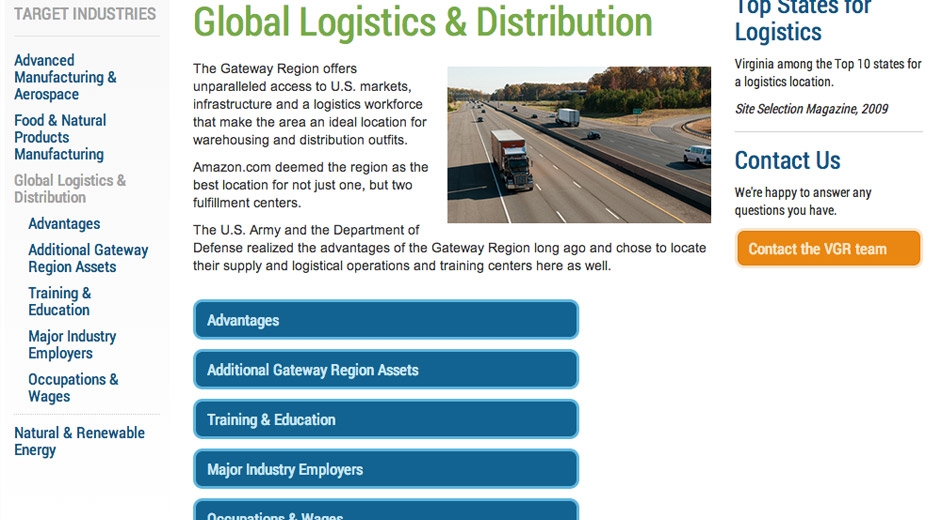 A section for target industries gives superlatives, advantages and information pertinent to each industry.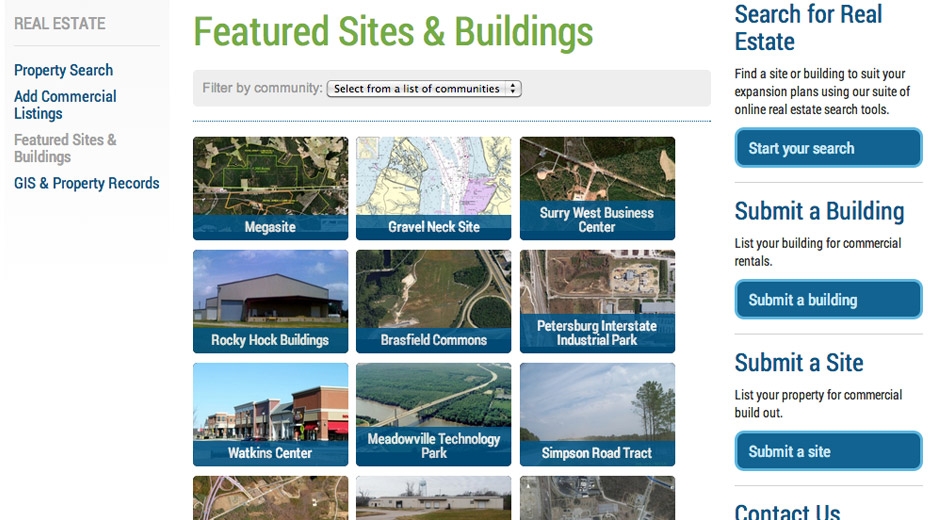 Visitors can search a real estate database or see enhanced listings for featured buildings and sites in the region.
Visit the website › Contact us about your website ›
---
"In a word, the redesign experience was smooth. Besides taking our ideas in the early stages, RWC took our feedback and integrated it into the project, combining expertise on both sides to create a cohesive and refined final product."
– Renee Chapline, Executive Director
---
More Work