Louisa County, Virginia Economic Development
Louisa County, Virginia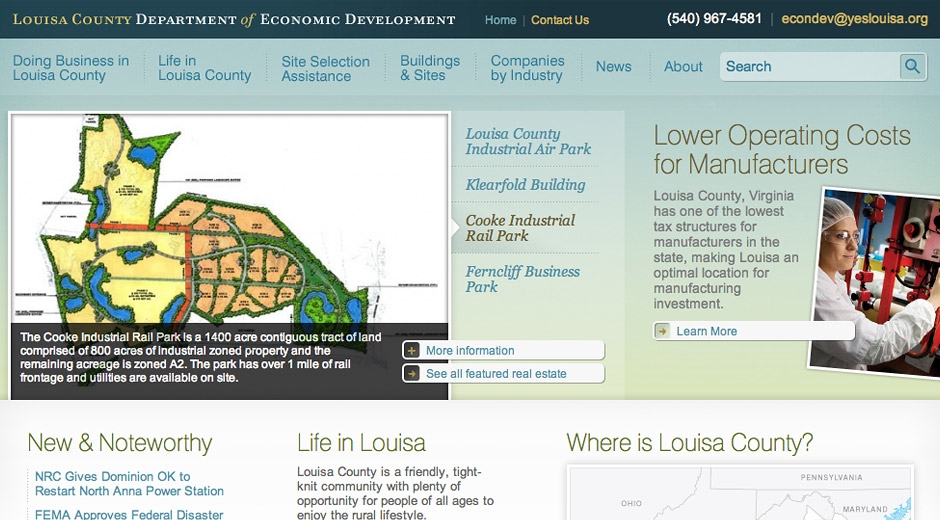 Homepage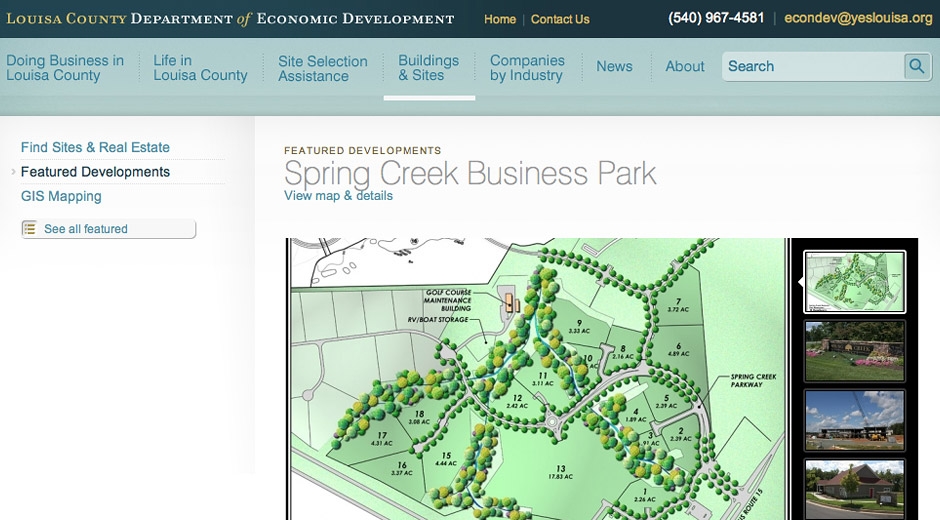 Featured Developments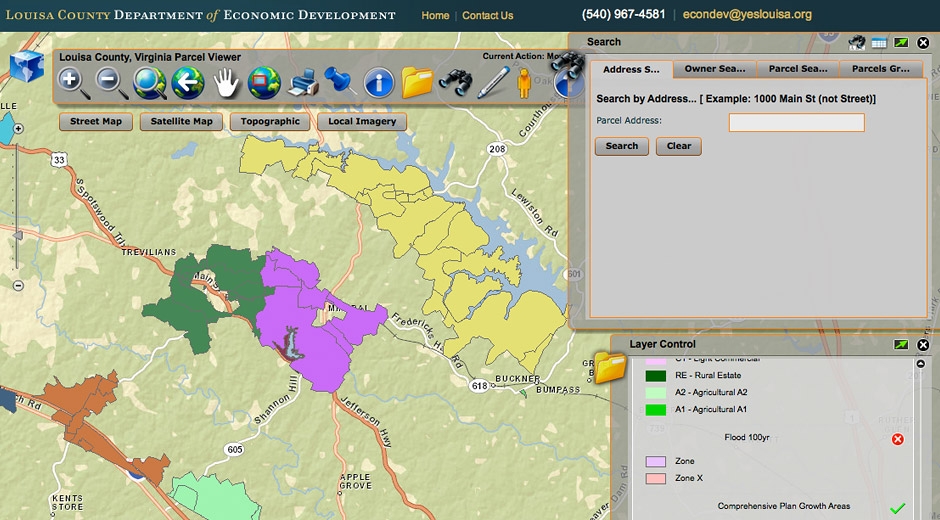 GIS Integration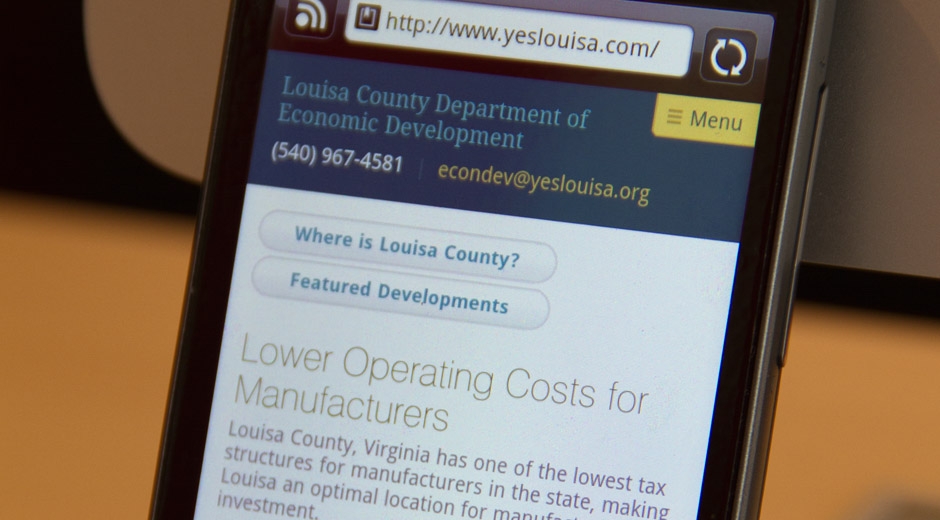 Mobile version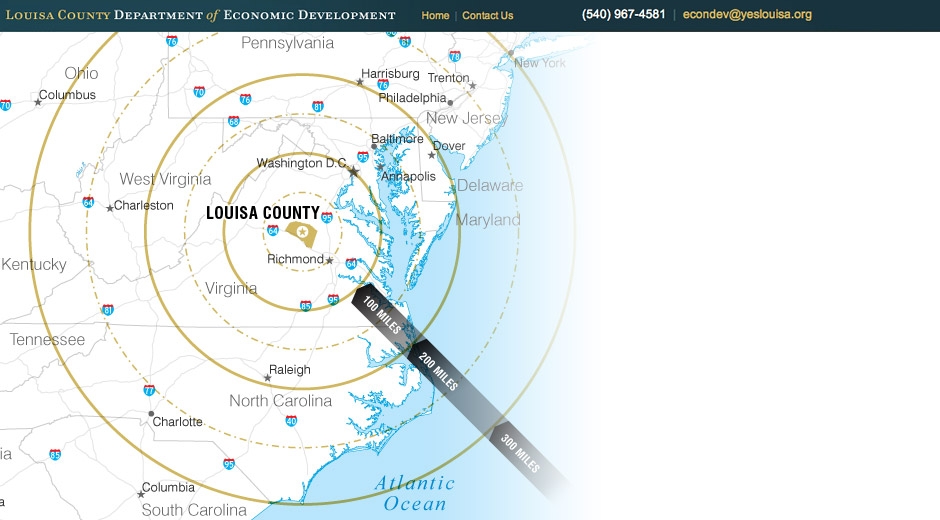 Enhanced Mapping
Situation
Louisa County is a rural county of 33,000 located in Central Virginia. The County wanted to improve both the look and the functionality of its economic development website. It was hidden inside the Louisa County government website and lacked a unique URL. Data hadn't been updated in years, and the website needed several enhancements to be competitive with other areas.
Solution
The new website has an updated, inviting design as well as expanded content and functionality. The homepage includes a photo showcase of available commercial real estate. It also features a prominent value proposition—"Lower Operating Costs for Manufacturers"—and custom photography to help Louisa establish a unique marketing message and identity.
New website tools include a map room and a custom real estate directory that Economic Development staff can maintain completely in-house. A "custom report builder" automatically generates proposals from documents that a prospect selects.
The website was developed to fit any screen size, and automatically adjusts for the size screen it's being viewed on—including tablets and mobile phones. All of this is achieved with one website. No separate mobile versions are needed or maintained.
Results
The new website has given Louisa County the ability to aggressively and confidently pursue prospects. It is information-packed and feature-rich. All content is delivered in an easy-to-use and easy-to-read way. Plus, the new website establishes a consistent identity for Louisa.
The website provides tremendous value as a marketing tool for Louisa County Economic Development, which employs a single person. The website can act as a 24/7/365 sales force. It can introduce prospects to the County and show them what the business environment is like. And, given its mobile-friendly design, the website ensures that prospects can access critical data no matter when, where or how they visit the website.
Visit the website › Contact us about your website ›
---
"Working with Rick Whittington Consulting has been an absolute pleasure. Their customer service is as good as it gets, and their pre-existing knowledge of economic development is priceless. I highly recommend Rick Whittington Consulting for all web design, development and marketing projects, especially economic development-related projects."
– Andy Wade, Director
---
More Work