Greene County Tennessee Tourism
Greeneville, Tennessee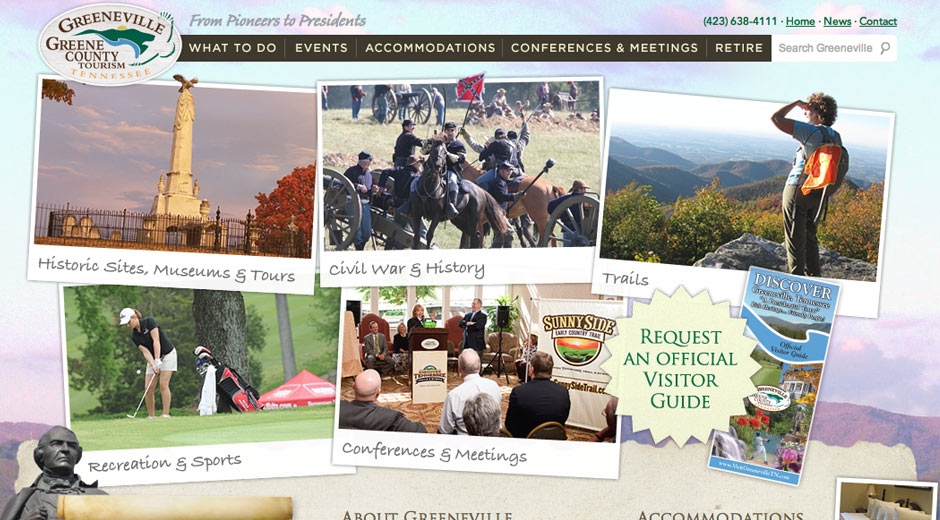 The Greene County Tennessee tourism homepage helps visitors experience the county's scenic qualities and see what it has to offer.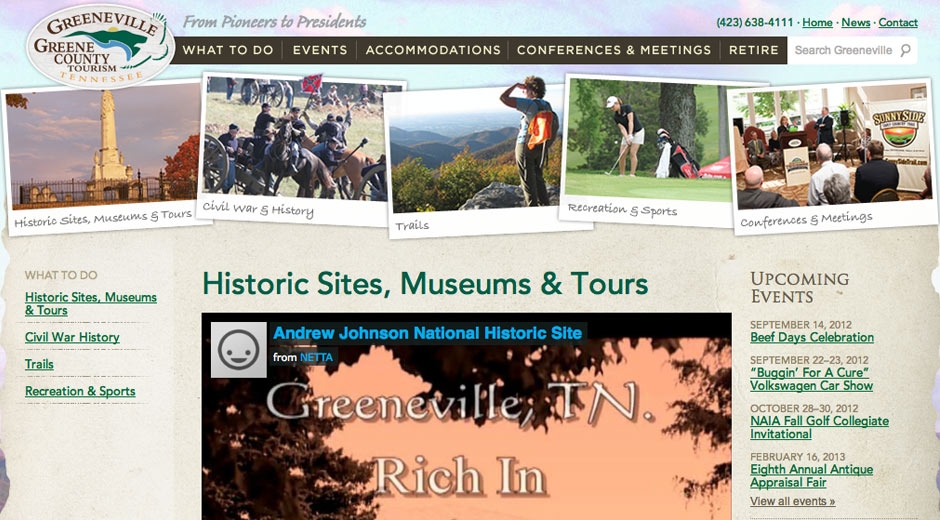 Video helps give visitors an interactive visit and calls attention to what makes Greene County unique.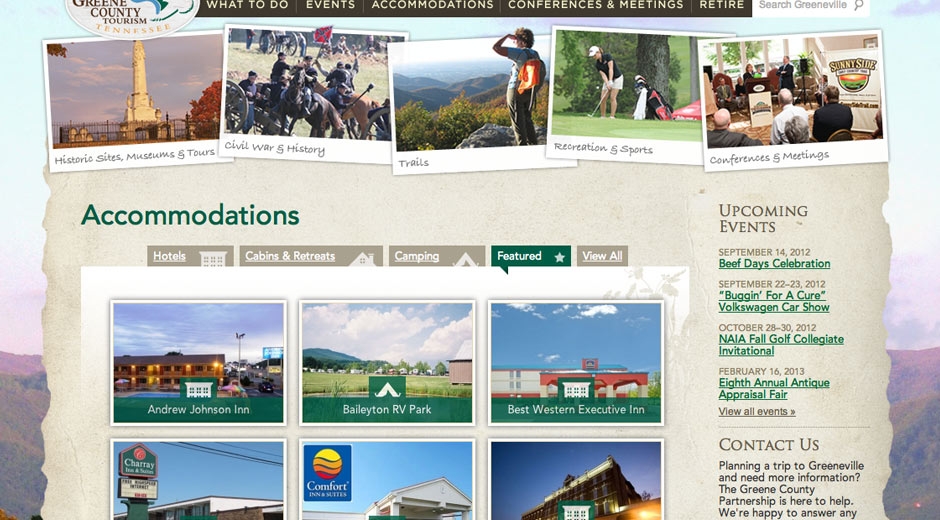 Visitors can find hotels, cabins and camping accommodations, and Greene County tourism staff can feature Partnership members prominently.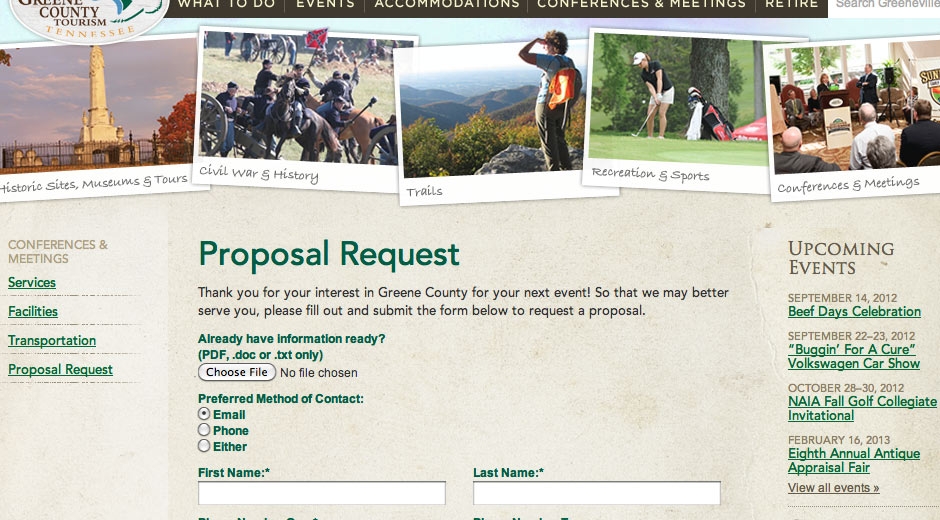 People can submit a request for proposal on the website, helping the tourism department bring events to the area.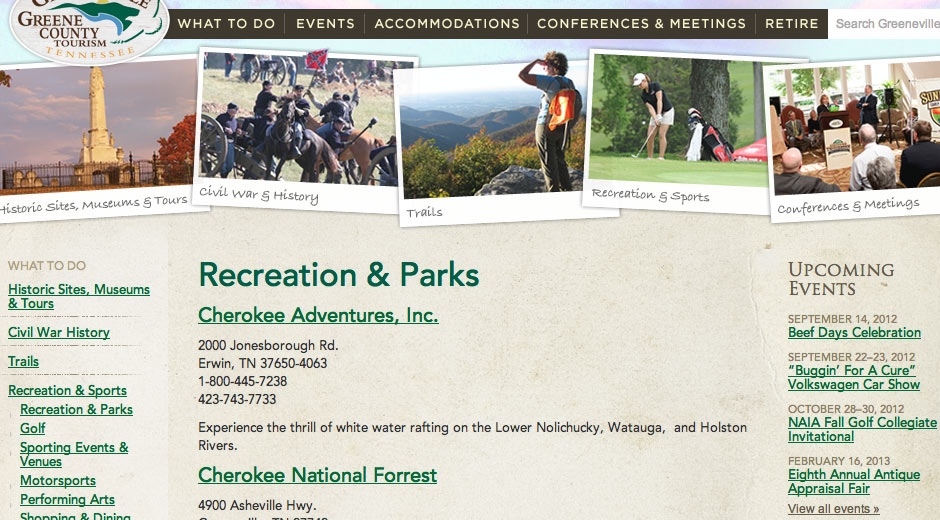 The website features a full listing of things to do, places to stay, events and more.
Visit the website › Contact us about your website ›
---
More Work