Bedford County Economic Development
Bedford, Virginia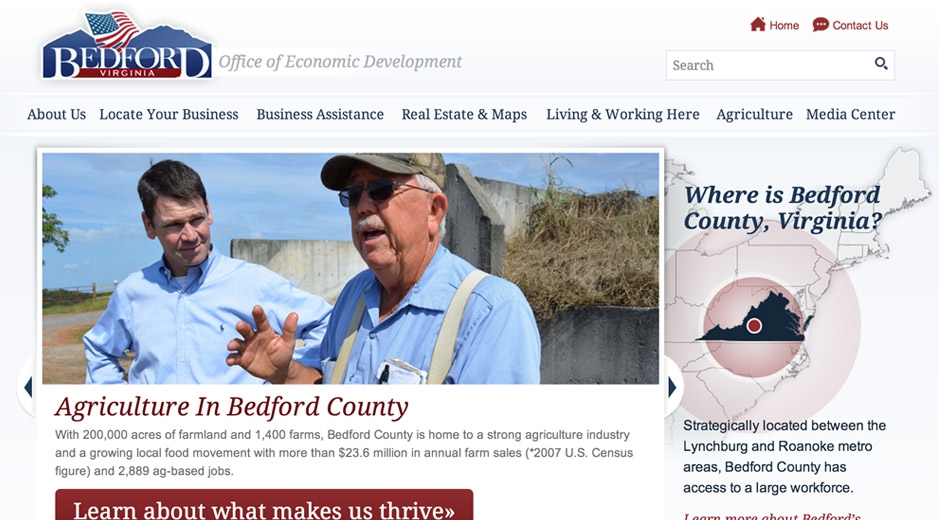 The Bedford Economic Development website raises the visibility of the benefits of locating or expanding a business in Bedford County.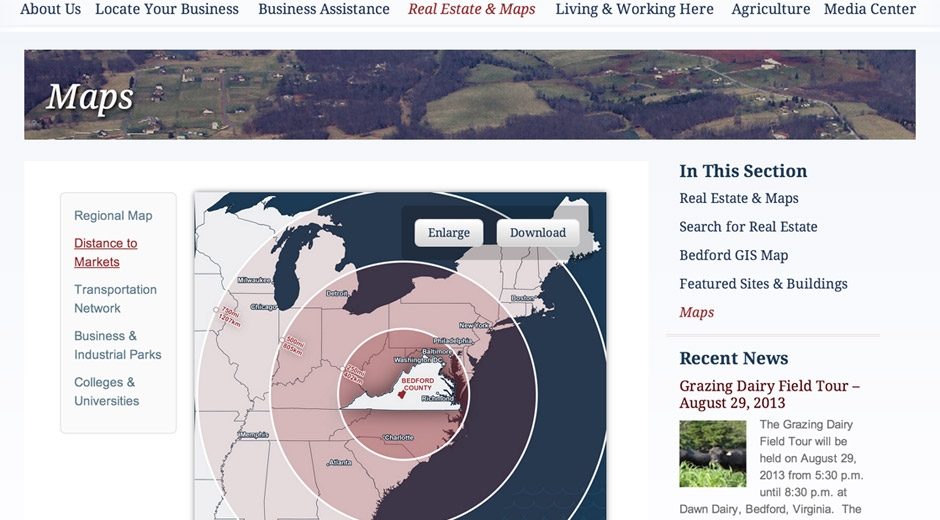 The Map Room feature lets visitors view Bedford County maps and download them in PDF format.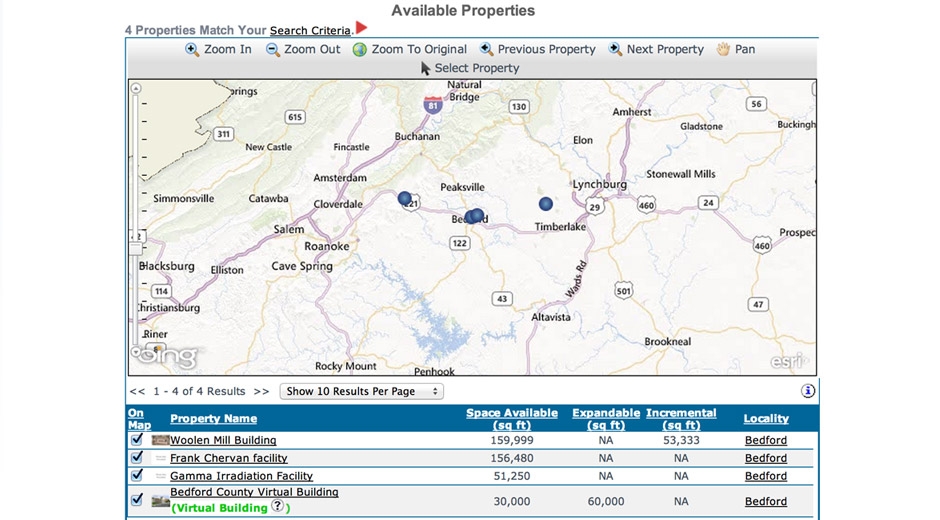 The Real Estate search uses maps, listings and data from Virginia Economic Development Partnership so the property listings are up to date.
Visit the website › Contact us about your website ›
---
"Rick Whittington Consulting began the project by initiating a kick off meeting and asking the right questions to ensure success. We were pleased that they remained committed to stay within budget and help us meet the deadlines we set at that first meeting. We are pleased with the response we have received so far from our existing business community, county officials, and local media."
- Traci Blido, Director
---
More Work